St. Louis Real Estate Investor Events
Events are a way for us to connect with the community. Whether that is the overall population of St. Louis, the community of our clients and investors, or the community of professionals or neighborhoods, we endeavor to make our events for St. Louis real estate investors worthwhile. For us, worthwhile means informative, and if we're really being honest, fun.

In-person and Virtual Events for St. Louis Real Estate Investors

We strive to offer enjoyable events in St. Louis for real estate investors that promote new connections, sharing, and learning in the real estate industry. By fostering a welcoming and engaging professional environment, we hope to increase the breadth of knowledge in our community about running successful businesses within this industry.
The St. Louis REI Happy Hour is held in the 1942 Room of the Pat Connolly Tavern 5 – 8 pm on the LAST Thursday of each month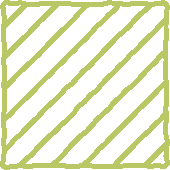 St. Louis Real Estate Investment Events by Mogul Realty
In-person events offer the best way to promote new connections, while providing an enjoyable atmosphere in which to network and learn. Our rental property and investment events take place in St. Louis locations that are fun and capable of handling groups of various sizes. Some events require an RSVP, while others are simply drop-by socials. When convenient, we provide appetizers or drinks, or special happy hour offers for beverage purchases.
"It was a pleasure working with Peter and his team at Mogul Realty. Peter was always available for questions and provided a seamless process I locating and purchasing my home. I highly recommend Mogul Realty and look forward to working together again in the future." - Micheal P
"Peter MacKercher was on top of his game when he showed up 5 minutes early to show us an investment property. Outstanding knowledge of the area, rental expectations, marketing the units, etc. Missed on the offer, but landed a realtor and connected with Brian at the office. My 15 minute intro call with Brian took 35 and I felt he really wanted to get to know my goals and educate me on the areas under consideration." - Joseph
"Peter is my real estate mentor. As an investor for many years himself, he is extremely knowledgeable about the St. Louis area and helped me find my first four-family apartment building and negotiate a good deal. He is now managing the property. He is a very busy guy but he always promptly returns my phone calls/e-mails. He is generous in sharing his knowledge about real estate investing with others. Check out his Meet-Up Group, Dinner with a Mentor." - Sue