St. Louis Remodelers, Construction, & Rehabilitation
Construction can be tricky and sometimes difficult to predict, but it is a primary component of buying, flipping, investing, fixing, and rehabilitating properties. Peter embarked on his journey in the construction and refurbishment sector back in 2003. From that initial venture, his rehabilitation and construction operations have flourished under the banner of STL Renovation. Today, his St. Louis remodelers firm stand ready and equipped to undertake a broad range of renovation and remodeling projects for clients.

Take the stress out of investment property construction and renovation in St. Louis

Whether it is unseen wood damage, uneven foundations, or just the wrong wall color, construction and renovation have their nuances. There is one antidote to the problem of unforeseen construction surprises and overruns—experience. As a full-service contractor, roofer, and construction business, STL Renovation knows what to look for. This construction know-how, coupled with real estate investment experience, means that not only can our remodelers in St. Louis tell you how much and how long, but we can also tell you how much it will increase the rent or resale value of the property. By focusing on dollar-value return for every potential project, you will know whether it is worth it before you spend your money.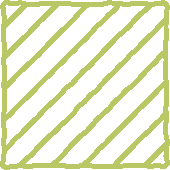 Rehabilitation
Peter's extensive background working, living, and playing in St. Louis makes him familiar with the various local codes for historic renovations and other work. Combined with the other parts of the business, Mogul Realty can offer a streamlined, single-solution approach to investment property renovation and construction in St. Louis that complies with local property mandates, and in many cases takes advantage of historic renovation grants and funding.
"It was a pleasure working with Peter and his team at Mogul Realty. Peter was always available for questions and provided a seamless process I locating and purchasing my home. I highly recommend Mogul Realty and look forward to working together again in the future." - Micheal P
"Peter MacKercher was on top of his game when he showed up 5 minutes early to show us an investment property. Outstanding knowledge of the area, rental expectations, marketing the units, etc. Missed on the offer, but landed a realtor and connected with Brian at the office. My 15 minute intro call with Brian took 35 and I felt he really wanted to get to know my goals and educate me on the areas under consideration." - Joseph
"Peter is my real estate mentor. As an investor for many years himself, he is extremely knowledgeable about the St. Louis area and helped me find my first four-family apartment building and negotiate a good deal. He is now managing the property. He is a very busy guy but he always promptly returns my phone calls/e-mails. He is generous in sharing his knowledge about real estate investing with others. Check out his Meet-Up Group, Dinner with a Mentor." - Sue