St. Louis Property Management Company
Tell someone you are thinking of investing in real estate and most times you will get some friendly form of "the horror story," which always ends the same. A well-meaning, bright, talented investor acquires a great investment property only to find that the tenants are never-ending trouble and that repairs and expenses are an ongoing nightmare. Of course, these well-meaning stories all have one thing in common, poor property management. Our stories don't end that way at our St. Louis property management company.
Our rental agency in St. Louis handles the up and downs of management

Mogul Property Management
As a real estate investor and owner, there is no reason you cannot handle all of the property management, leasing, and funding of your investment. Of course, like any skill, experience and training can make it easier. Our St. Louis property management company has that experience from owning and also managing our own properties, and from managing the properties of many of our investors and clients. We have developed systems and programs that turn the difficulty of property management into the ease of property management.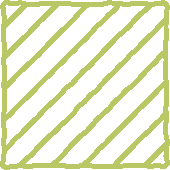 Passive Income
The goal of passive income is common to many investors. Unlike those who must spend hours focused on their investments, watching them, worrying about them, and acting on them, a passive investor relaxes while their investment produces ongoing income. Our St. Louis property management company specializes in offering that passive income experience to our investors. From consulting on the right property and how to increase its value, to filling your project with tenants, up until when the profits just show up automatically in your bank account. The only non-passive worry you'll have after working with our rental property management company in St. Louis is what to do with that cash.
"It was a pleasure working with Peter and his team at Mogul Realty. Peter was always available for questions and provided a seamless process I locating and purchasing my home. I highly recommend Mogul Realty and look forward to working together again in the future." - Micheal P
"Peter MacKercher was on top of his game when he showed up 5 minutes early to show us an investment property. Outstanding knowledge of the area, rental expectations, marketing the units, etc. Missed on the offer, but landed a realtor and connected with Brian at the office. My 15 minute intro call with Brian took 35 and I felt he really wanted to get to know my goals and educate me on the areas under consideration." - Joseph
"Peter is my real estate mentor. As an investor for many years himself, he is extremely knowledgeable about the St. Louis area and helped me find my first four-family apartment building and negotiate a good deal. He is now managing the property. He is a very busy guy but he always promptly returns my phone calls/e-mails. He is generous in sharing his knowledge about real estate investing with others. Check out his Meet-Up Group, Dinner with a Mentor." - Sue