St. Louis Real Estate

Consulting
There are books and courses and lectures and seminars about real estate investing. Some are better than others. All of them require an investment of time and study. At the end of the day, all the time and study still leaves you without any real-life experience. While a normal realtor will nod and wait patiently while you throw around formulas and calculations, Mogul Realty's St. Louis real estate consultants have extensive experience in the area.
We will be by your side each step of the way when it comes to investing and owning rental homes in the St. Louis area.

Real Estate Investment Consulting
It isn't that studying and learning formulas and systems is not helpful. It's that they must be applied properly, and as any student will tell you, what they read in a textbook doesn't always match what is there in the working world. Our real estate consulting team in St. Louis will provide you with the insight to find the right investment property for you, regardless of the parameters that make an investment viable for you. For each property you are considering, our St. Louis real estate investment consulting team will offer our expertise in what kind of work the property might need, how difficult it may be to find tenants, and of course, how your cash flow will work with your lending and purchase price.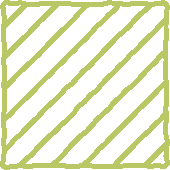 An Extra Set of Experienced Eyes
For any project of any complexity, a second opinion or another look from an experienced professional is both welcome and often necessary. Investing in multi-family real estate is a complex project full of rules, equations, and profit projections. The amount of money involved makes an experienced opinion or report not only valuable, but quite possibly required. Lenders look more favorably on investors who seem to have thought of everything. Our real estate consulting in St. Louis can help you think of everything.
"It was a pleasure working with Peter and his team at Mogul Realty. Peter was always available for questions and provided a seamless process I locating and purchasing my home. I highly recommend Mogul Realty and look forward to working together again in the future." - Micheal P
"Peter MacKercher was on top of his game when he showed up 5 minutes early to show us an investment property. Outstanding knowledge of the area, rental expectations, marketing the units, etc. Missed on the offer, but landed a realtor and connected with Brian at the office. My 15 minute intro call with Brian took 35 and I felt he really wanted to get to know my goals and educate me on the areas under consideration." - Joseph
"Peter is my real estate mentor. As an investor for many years himself, he is extremely knowledgeable about the St. Louis area and helped me find my first four-family apartment building and negotiate a good deal. He is now managing the property. He is a very busy guy but he always promptly returns my phone calls/e-mails. He is generous in sharing his knowledge about real estate investing with others. Check out his Meet-Up Group, Dinner with a Mentor." - Sue